SYM is honored to announced our e-scooter series and urban commuting scooter in EICMA 2018.
Electric Vehicles Are Indeed the Future
For more than sixty-five years, SYM has committed to deliver safe, comfortable, and eco-friendly scooters and motorcycles to riders of the world. With distribution network covering more than 80 countries, SYM has gained a reputation for making quality products of high price performance ratio and meeting the market demands at all cost.
A transition from gasoline-powered scooters to electric ones seems inevitable. In response to the coming era of the electric vehicles, SYM, during this transitional phase, endeavors to achieve two goals at the same time; for products consuming petroleum, SYM will make sure to fulfill those increasingly stringent regulatory requirements by applying the most advanced fuel efficient engines.; in the aspect of electric products, SYM is keeping in step with the time, and uses its most advanced technology to develop electric vehicles, while does its best to keep the related systems as open as possible to adopt the future public charging infrastructure.
Two electric scooters will be introduced at the end of 2018:
Light Electric Moped - ED1
A foldable moped weighing just 40 kg with removable batteries is designed for urban commuting with short-distance travel.
Weight: 40kg (battery excluded)
Foldable Moped – Using Lightweight Aluminum Frame
Maximum Speed: 25km/h
600W wheel hub motor
Range Per Charge: 40km (25km/h constant speed)
48V/15Ah Lithium-ion battery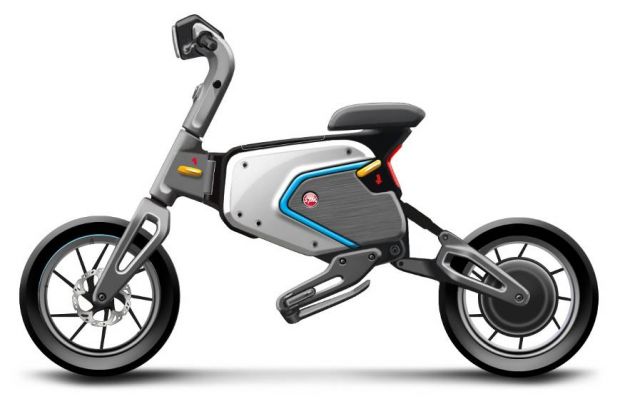 High-Performance Electric Scooter – EE1
Designed by CAR STUDIO in Italy, the high-performance electric scooter brings joy and excitement in riding.
Weight: 170kg (battery included)
Maximum Speed (three modes):
1. ECO (90 km/h)
2. Normal (110km/h)
3. Power (130km/h)
Range Per Charge: 100km (50km/h constant speed)
102V/52Ah Lithium-ion battery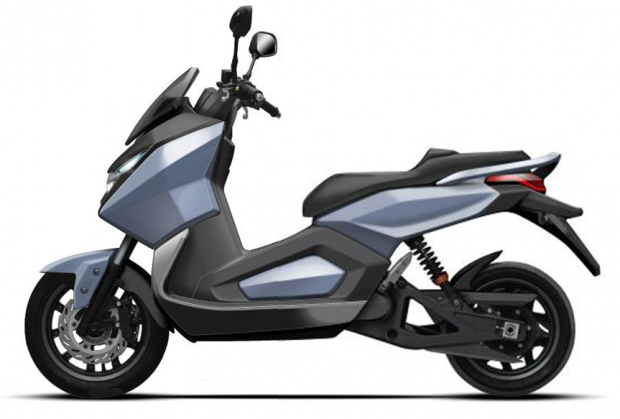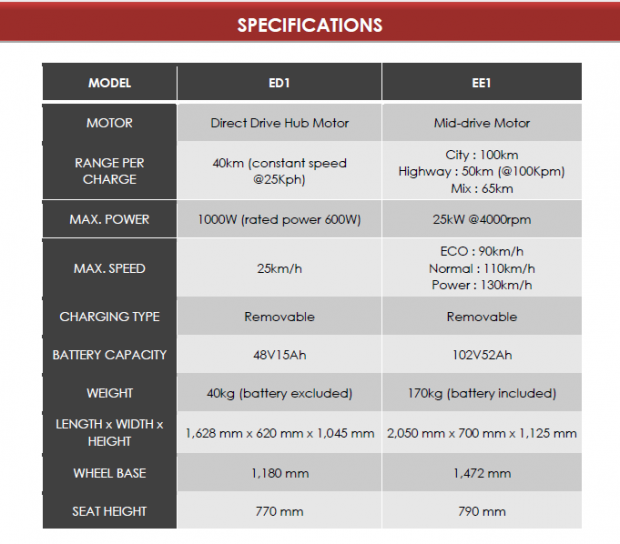 PURSUE FOR RACE. EMBRACE THE PACE. -- DRG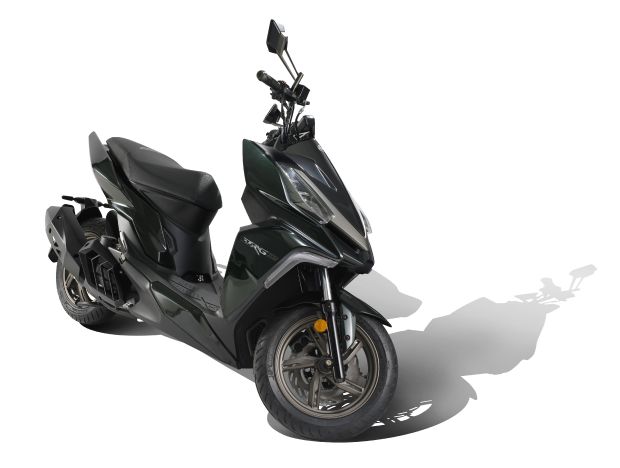 Emerging mysterious oriental aesthetics and racing force, the ultimate scooter gear SYM DRG is now aiming to roam the streets leading you to see phenomenal world.
In pursuit of extreme sport essence, DRG is not only complaint with Euro 5 standard but is enriched with clever steering system ZRSG, which empowers the vehicle in almost zero second idling, leads you to feel smooth racing beats at the first start. Moreover, equipped with center mono-shock absorber enhances the agility and flexibility either in acceleration or in cease.
FEATURES
158cc Liquid-Cooled Four-Stroke EU5 Four-Stroke Engine
260mm Disc Brake Front and 230mm Disc Brake Rear
Sleek Sports Appearance
Lightweight Five-Stick Aluminum Wheels
ABS for Better Safety
Quick Charge USB Socket
High-Tech LCD Dashboard
Mono-Suspension
ZRSG Idling Stop System (Zero-Resistance Starter & Generator System)
Instead of traditional cell motor, this System integrates cell motor with the generator.
Scooter will be started without delay.