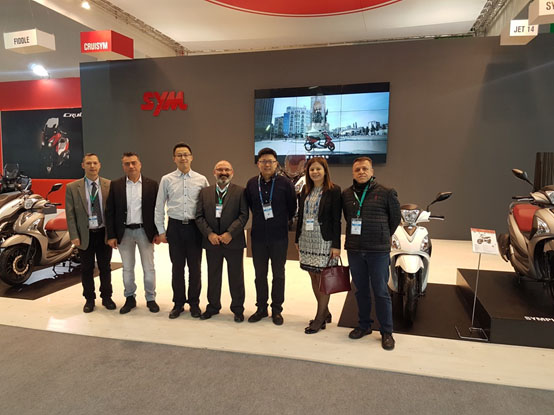 SYM was presented in Eurasia Moto Bike Expo in Turkey from 21-24 February 2019.
Let's take a look what SYM models we find there. X'Pro - the best partner for the commercial usage, Jet 14 - the stylish design for the urban touring, Mio 50 – the compact scooter for the fashion living, Symphony ST – the elegant high wheel scooter come back to Turkey, last but not the least, Cruisym - one of the most eye catching scooters in the fair.
SYM never stops the goal to be an international leading brand. Follow SYM, let's explore the world together.