SYM integrates the urban and sport appearance, combines the touring function with the adventure elements, to create the multifunctional crossover Maxi scooter-Cruisym. The beak image of the adventure bike is blended into the front design. The foldable rear view mirrors with the high power LED signal lights create the unique identity. It is the most stylish scooter you have ever seen.
With the distinctive spirit inside, there is no doubt that Cruisym α the Euro 5 version of Cruisym–is going to evolve. The upgrades will be seen on certain features to make this scooter trendy.
Major Upgrades
Naked LED Projector Headlight
The naked LED projector headlight has made Cruisym α full of its personality.
It makes the rider to see clearly and to be seen proudly while riding.
Safety and style, you can have both with Cruisym α.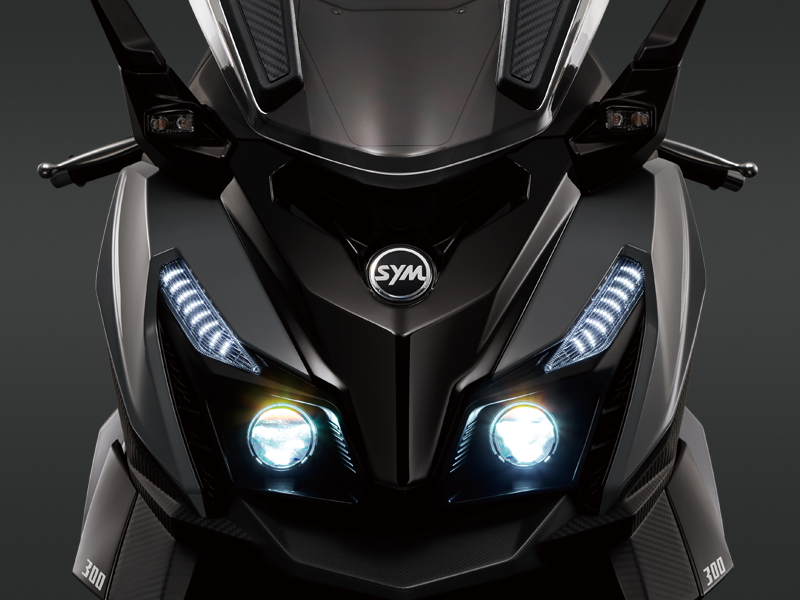 Cruisym α equips with the brand new LCD instrument. Its modern and high-tech
look just perfectly fits the spirit of Cruisym α. Furthermore, all the information
on the instrument also has the better visibility and style now.