Jet 14 is the most successful model of the Jet series. Until now, it is still the hot-selling model especially in the European markets. Its 14-inch wheels just perfectly fit the urban riding request and make it easy to ride in town.
Breaking the rule of the urban touring habit, Jet 14 is going to cause the sensation again with the Euro 5 upgrade. The new LED headlight makes the appearance of Jet 14 up to date. The 4 valves liquid-cooled engine provides the better airflow and increases the efficiency. Moreover, QC2.0 makes sure the rider's electronic gadgets always stay alive. With these certain upgrades, Jet 14 is everything you need for the urban ride.
Major Upgrades
The new LED headlight and LED position light give Jet 14 the trendy spirit.
The lighting is upgraded not only for the better style but also for the better safety.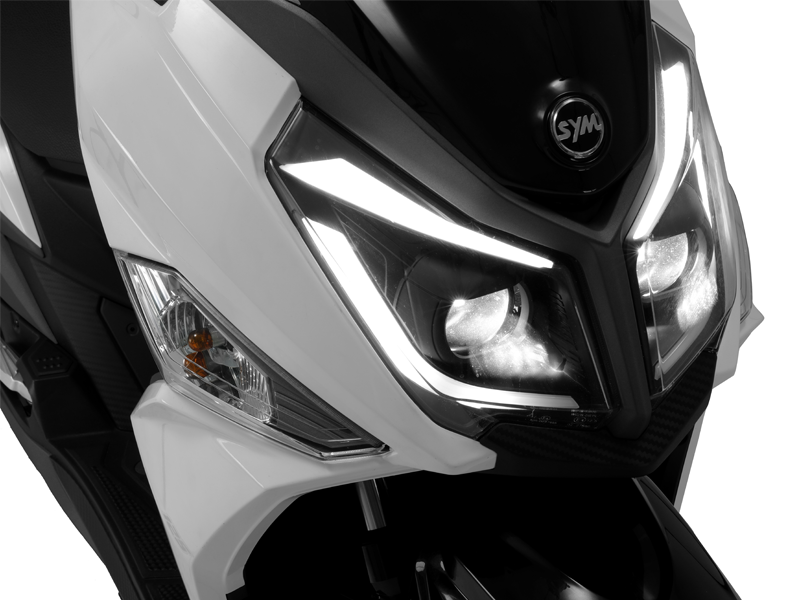 QC2.0 is the technology allows the battery powered devices to be charged much faster than the standard USB.