Jet is one of the most prestigious series in the SYM scooter lineup. It has been more than a decade since the Jet series' debut. Until now, Jet 14 is still the hot-selling model in the European markets. Evolution from the superior DNA of Jet 14, SYM makes the self-breakthrough in design orientation through collaboration with GPX and eventually creates the concise and aggressive model – Jet X.
Being the flagship model of the Jet series, Jet X equips with the tremendous features included but not limited to the racing bike characteristic design which makes Jet X with the unique identification; the high-end specs offer the riders the convenience, safety and the luxury riding experience; the advanced engineering adjustment brings the perfect maneuverability and ergonomics. All the riding essentials, you can definitely experience them from Jet X.
LED Lighting
Jet X equips with the LED headlight, LED position light, LED taillight, and LED turn indicators. The full LED lighting not only makes Jet X modern and futuristic but also greatly improves the riding safety.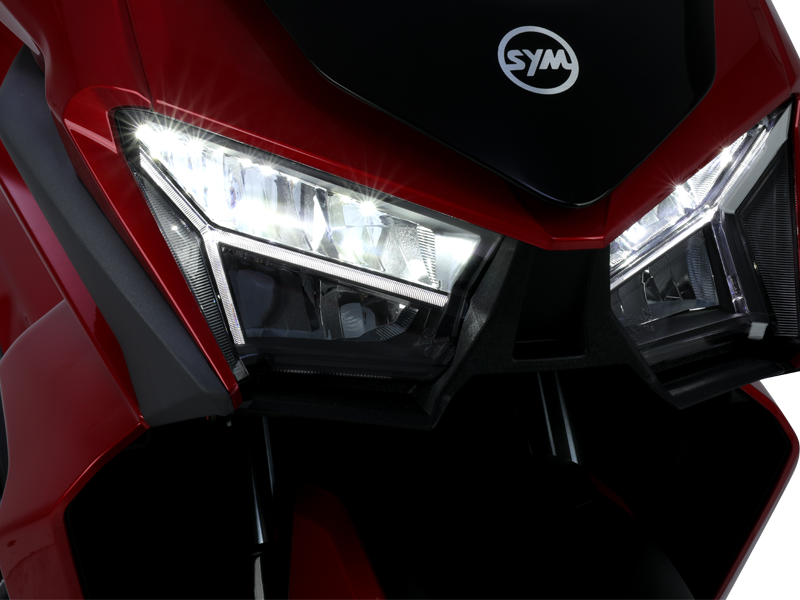 Maneuverability & Ergonomics
From the inside out, the whole Jet X design especially focuses on the maneuverability and ergonomics. The rider is able to experience the amazing ride with the outstanding handling and relaxing riding position on Jet X.
Keyless System 2.0
Jet X applies the keyless system to make the ride smart and convenience. The special key fob has replaced the tradition key to access the ignition. With the key fob around, the rider is able to start the scooter easily and intuitively.

LCD Instrument
Full sense of the space and hi-tech, it delivers a futuristic concept and for sure all the information is shown clearly and stylishly on the special made new LCD instrument. In addition, the auto dimmer makes sure the best visibility in all kinds of environments.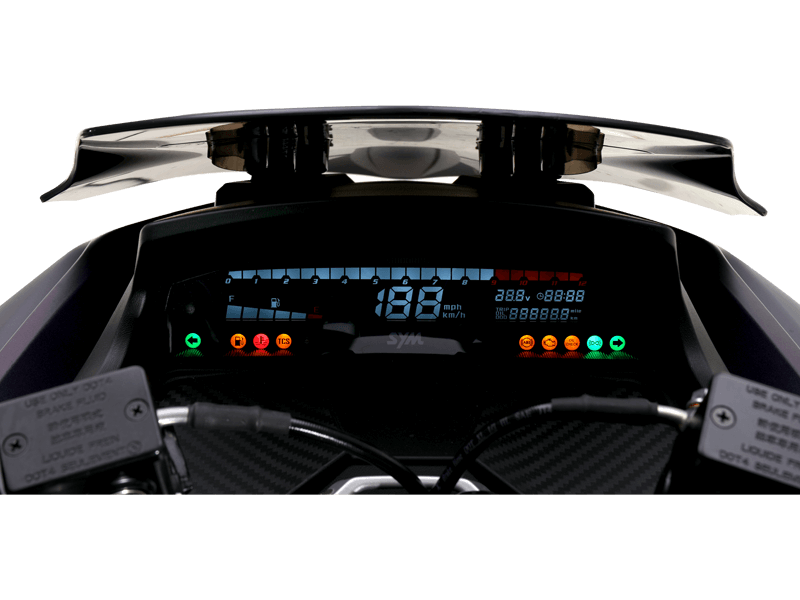 Hazard Control Light
Hazard control light is mainly used in an emergency to warn the vehicles behind.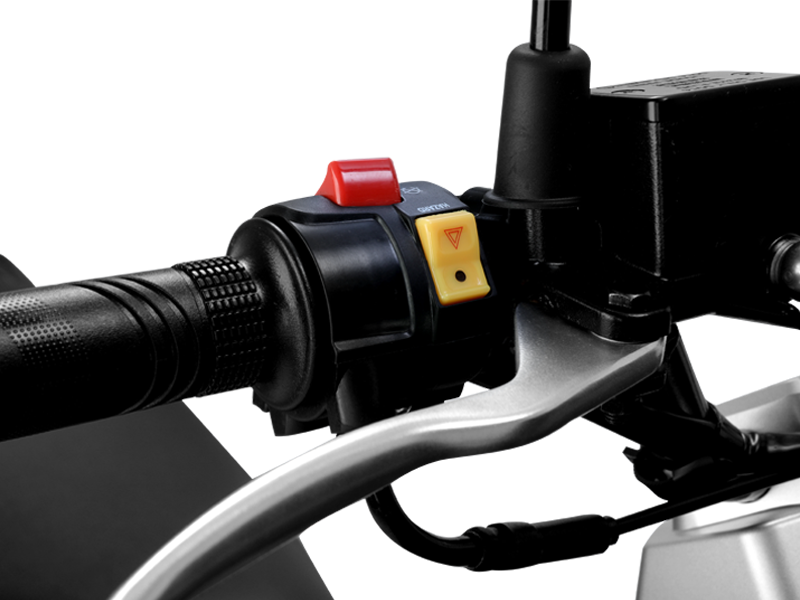 4 Valves Liquid-Cooled Engine
Inside a liquid-cooled engine, the liquid is circulated to maintain the ideal operating temperatures of machine parts. Therefore, the efficiency and performance of engine can be highly improved.
Adjustable Rear Suspension
The rear suspension can be adjusted as the rider's need and show the premium support and stability.
Front Compartment
The front compartment provides the storage spaces for key cards and even big screen smart phones. Make those items easy to get as you need!
Roller Rocker Arm
With the mechanical improvement, the engine can do better than regular, such as reducing the wear of parts, decreasing heat generation, unnecessary power consumption caused by friction.
Quick Charge 2.0
QC 2.0 power output makes sure your electronic gadgets always stay alive.
Traction Control System (TCS)
TCS attempts to prevent a vehicle's rear wheel from slipping at the time of getting started, accelerating,or making turns. It's the mainstream safety function on the high-end scooter.