Inherited the spirit of previous model, Maxsym 400 EU5 retains its elegant look while embodying the mature and hi-tech elements into the new version. The transformations are not just from the outside but also within the body and performance.
SYM R&D lab achieved more on mechanical improvement to build a better frame system, an upgraded maneuverability and agility, even the overall fuel consumption is improved than previous model. Furthermore, many thoughtful designs such as Keyless, ABL, and TCS etc. light up this new masterpiece.
Futuristic Look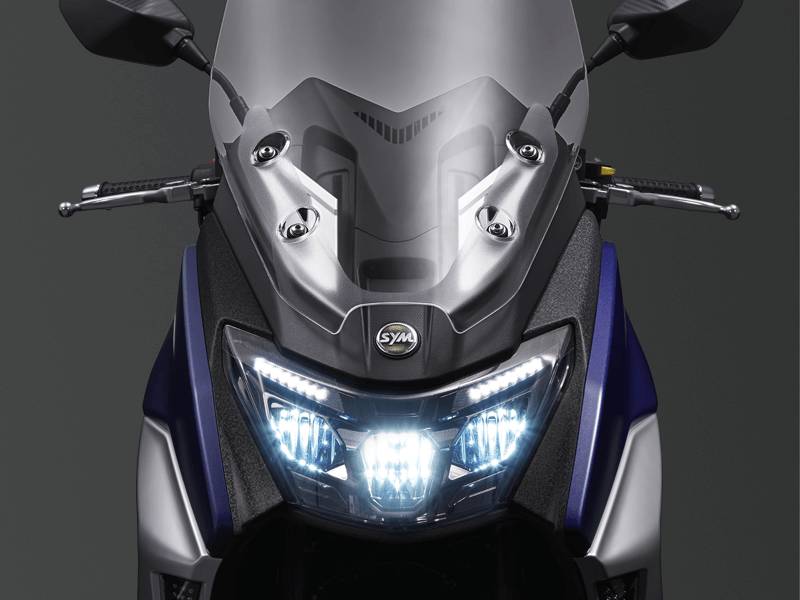 Three-Eye LED Head Light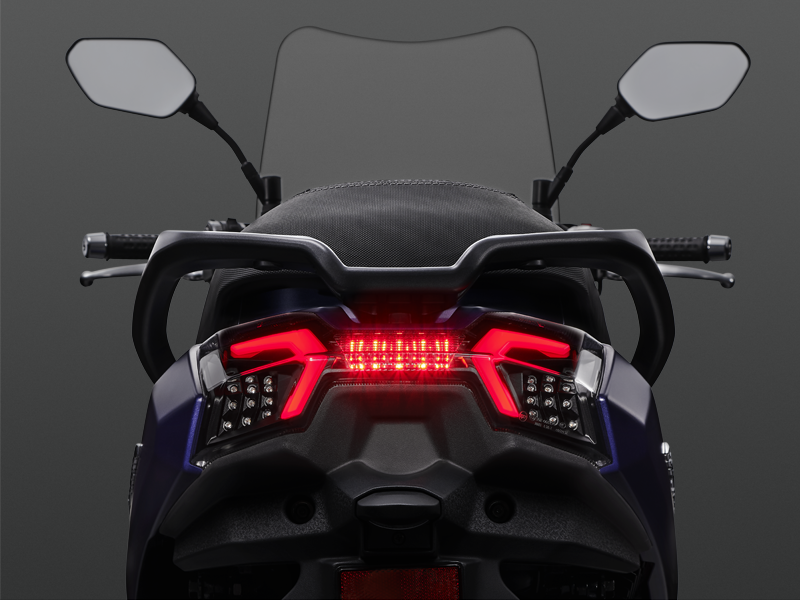 LED Tail Light
Advanced Maneuverability
18.5% Lighter Frame
As the core structure of vehicles, SYM R&D changes the frame design and makes it 18.5 % lighter than its predecessor. With this foundational improvement, Maxsym 400 is able to have the inside out upgrade.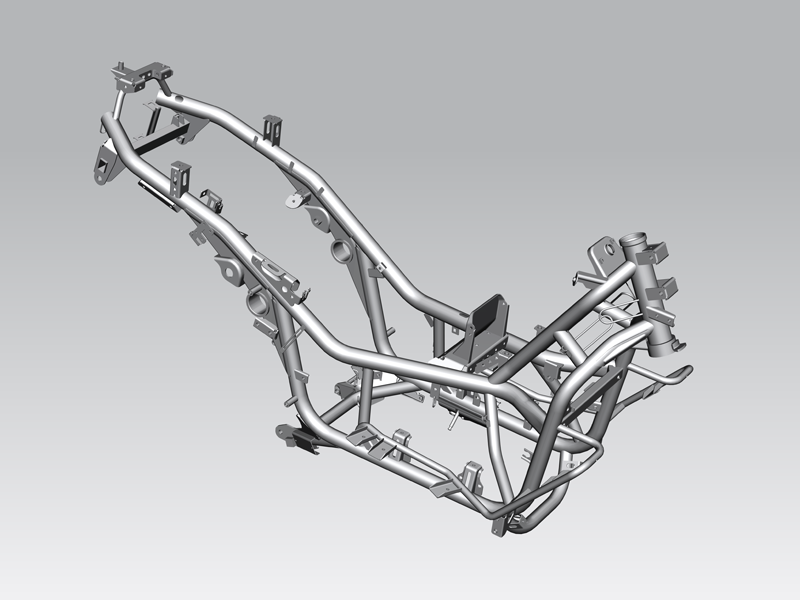 Roller Rocker Arm
With mechanical improvement, Maxsym 400 can accomplish more than its predecessor, such as reducing the wear of parts, decreasing heat generation and unnecessary power consumption caused by friction. Fuel consumption is also reduced with this change.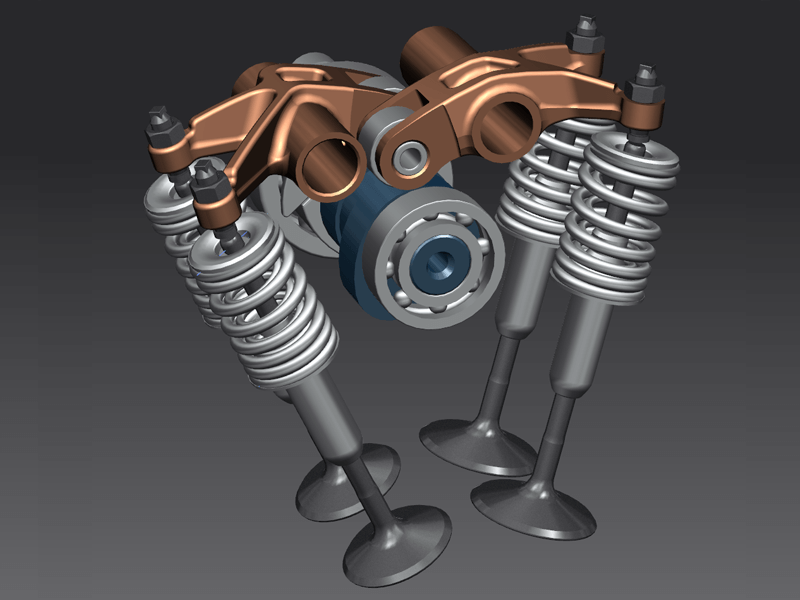 Traction Control System (TCS)
When accelerating on the road with low friction, it has the risk of losing control. TCS attempts to prevent a vehicle's rear wheel from slipping at the time of getting started, accelerating, or making turns.

Advanced Brake Light (ABL)
ABL is activated when the speed exceeds 70km/h. When it is on, the urgent brake will trigger the brake light flashes automatically to warn the vehicles behind.

5-Position Adjustable Rear Suspension
The rear suspension springs can be adjusted with the proper tool as the rider's need.